Broadband Technician-Lane County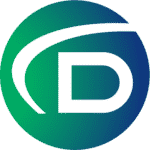 ***This opening is for candidates who live in and around central Lane County, OR. Work is performed in and around customer homes and businesses. This is not a work from home position***
POSITION PURPOSE: Broadband Technician's Install fiber internet and voice services to residential and business locations. They also respond to trouble tickets, perform routine maintenance, and assist customers.
BROADBAND TECHNICIAN FUNCTIONS: 
Conduct on-site installations of fiber and wireless services utilizing access to the home or business including crawl spaces, attics, and walls.
Possess the ability to route cables from exterior to interior, keeping in mind the ascetics of the building.
Climb transmission poles to hang drops for installations.
Use hand tools to dig trenches for installation of conduit.
Operate power tools to complete installs in a safe manner.
Connect customer's PC to router, modem, or other DFN equipment.
Verify service by testing circuits, equipment, and alarms; identifying, correcting, or escalating problems.
Correct and repair DFN provided services and equipment.
Troubleshoot equipment and operating problems.
Provide customer service and education. Clearly explain all services and equipment operations.
Maintain customer rapport by listening to and resolving concerns and questions.
Promote additional services available to our customers and potential customers.
Keep detailed records. Complete all required documentation in a timely manner.
Maintain knowledge of various cables and supplies.
Maintain safe work environment by following codes, standards, and legal regulations.
Safely operate and maintain company vehicles including bucket trucks.
Perform maintenance work on cabinets, DSLAMS, etc.
This job description covers the most crucial key and supplemental duties performed in the position, but does not include other occasional work, which may be similar, related to, or a logical assignment for the position. Other projects will be assigned as need.
QUALIFICATIONS:   
Computer skills: use of PC with industry specific software applications.
Positive attitude and strong work ethic as this is a high productivity position with a large degree of autonomy.
Clean driving record and valid driver's license.
Self-motivated, ability to work independently or in a team.
Professional appearance and customer service oriented. Ability to exercise good judgement, courtesy, patience and tack in public contact and problem resolution.
Willing to work after business hours on-call as needed and in urgent situations.
Ability to communicate effectively, both orally and in writing.
Able to meet physical demands with reasonable accommodations if necessary. This position is considered heavy physical work and requires frequent standing, walking, pushing, pulling, lifting, carrying, reaching, squatting, crawling, twisting and climbing.
This job is preformed primarily outdoors and sometimes at a great height close to roadways. This position will also enter customer homes including crawl spaces, attics and roofs and can be exposed to insects and animals as well as dust and fumes. In this position you can be exposed to the outdoor elements including extreme cold, extreme heat, rain, and wind. This position can also be exposed to outdoor dust, fumes, wildfire smoke, and loud noises. This position frequently uses tools and occasionally heavy machinery and can be exposed to hazards associated with this equipment.
DFN is a drug free workplace, all employees are required to successfully complete a pre-employment drug screening.